How To Have Soft Skin... Because you want to regain your youth, and you want to feel like the silk sheets that you lay on, as well you want other people to stop and stare at your radiant skin, and then congratulate you. But just how do you obtain soft skin, when there are so many products out there that are misleading you,
by promising you the world and yet do not even deliver a tiny Island. And until you find that perfect product, what can you do in the meantime on your part to work with Mother Nature, so you can prepare your body daily for soft skin. Well I intend to share with you today the 4 great things to do religiously, and you will have and maintain radiant skin.

WATCH VIDEO ABOUT HOW TO HAVE SOFT SKIN... http://www.Jamesfreehealth.com/


First easy way to have soft skin: Drink, Drink And Drink Water.


You already know that in life, the easiest things are always the hardest to do. As well the things that work the best, are always the most basic. So drink water, clean water, as much as you can and as often as you can because you know that your body is at least 70% water. And the more water you drink, the more hydrated and soft your skin become. And you see people who drink coffee and soda all the time, when you look at their lips it's like a parking lot with striped lines. They are so dry and so separated, their face looks like a dried prune, and their hands are always trembling. Mother Nature wants to help you, but you have to help her.

Second way to radiant skin: Respect Your Skin.

Your skin has it's own personality and it demands respect. And not only should you drink as much water as possible, you must also bathe and scrub off the old scales. Because your skin is constantly replenishing itself, as well as creating new skin that you must wash. Because when you scrub you are removing all the dead skins, and giving yourself a refreshed look with new skin as a gift from Mother Nature. And allow the water to run off your body, and then just pat down your skin or air dry only. Never ever rub your skin with that towel, because you will take away all the water and moisture that been deposited inside your new skin.

How to have soft skin, the 3rd. Easy way: Moisturize As Often As Possible.


The water you drink may not be enough, and the water your bathe with and shower your outer skin with may not be enough as well. Especially on days when it is really cold or super hot, so you have to help your skin to help you. So use a natural moisturizer with as little perfume in it as possible, also avoid the greasy ones. Because those two will damage your skin greatly. So allow your skin to breathe while keeping it moist, and do not use so much perfume as to counter-work what you are trying to do. So moisturize, moisturize and moisturize at least 3 times a day.

Fourth easy to have radiant skin: You Must Sleep.


No matter what you hear, no matter what the Experts tell you, and no matter what your friends try to convince you on... Sleep, Sleep and Sleep as much as you can. Because when you do, your body and your beautiful skin have a chance to revitalize itself, it has a chance to grow new soft baby skin, it has a chance to heal those cells that cause damages and wrinkles. And you already know that wrinkles will make you look way older than you really are. Please I beg of you to sleep your 9 hours a night, and if you can't get 9, then try to be in bed between the hours of 10P.M and 2A.M., because this time frame is the optimal time for rejuvenation and renewed growth.

BONUS TIP FOR SOFT SKIN: Stay Out Of The Sun At All Costs.

Imagine what you see when you put a piece of plastic inside a microwave, and turn it on for a minute. Look how much shrinkage is in the plastic, see how many wrinkles are there in it, and see how many holes are in it. Now imagine this happening to your skin when you are baking it under the sun, and when you are constantly walking under it. And these great damages are happening to your skin slowly, daily and for life. And then you will no longer have soft skin, but Cancerous skin.
Dr.JamesDazouloute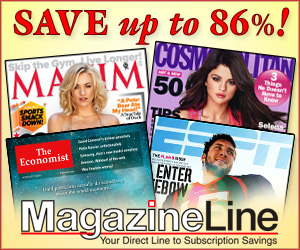 DON'T FORGET TO VISIT MY '''' HEALTH STORE '''' FOR ALL THE WONDERFUL PRODUCTS YOU WILL EVER NEED:
http://www.jamesfreehealth.com/p/health-store.html